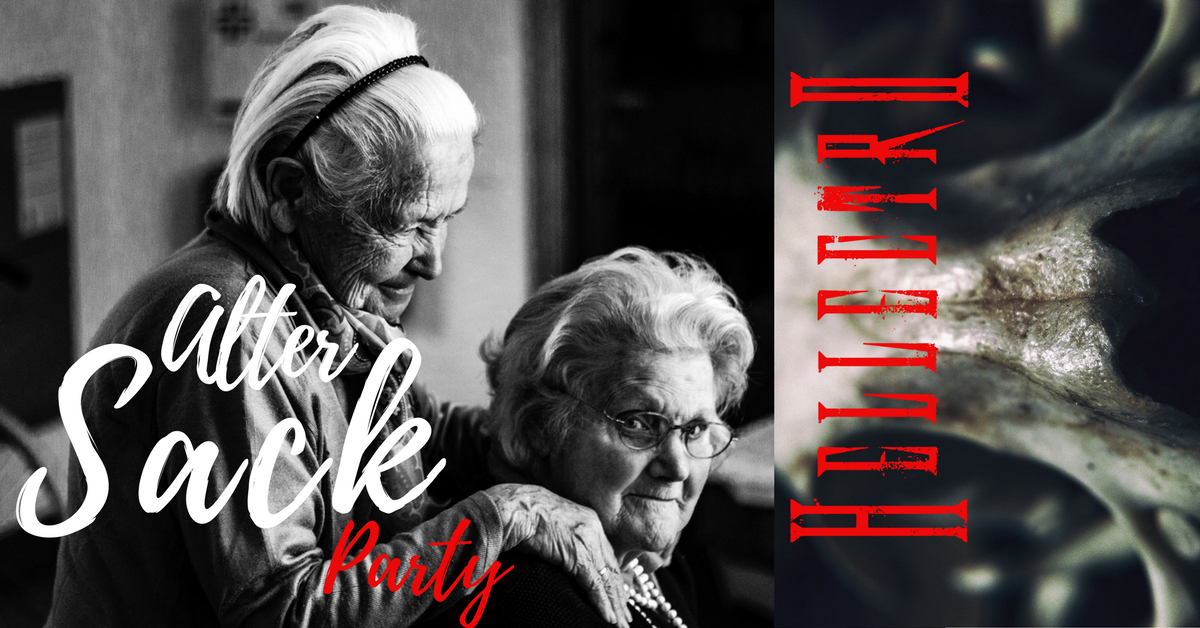 Alter Sack Party | Mai
5. May @ 22:00

-

6. May @ 6:00
English version below
Eintritt: 6,€ (FREIER Eintritt für Gäste ü30)
(Zutritt für Gäste ab 18 Jahre)
Keine Lust auf Bimmelbingo und Tanztee im Seniorenheim dieses Wochenende?
Na dann aber schnell die Miederhöschen und Thrombosesocken aus dem Schrank gekramt, das Toupet ordentlich zurecht gezupft, etwas Kukident Superhaftcreme auf die dritten geschmiert und das Viagra eingepackt… Heute wird der alte Knochen geschüttelt.
Ne Flasche Vita-Burlecitin und Klosterfrau Melissengeist zum Vorglühen und dann mit dem frisch geputzten Rollator Richtung NUKE Club gerollert
Unsere Therapie DJs werden die alten Knochen schon zum knacken bringen (Teilnahme am Tanz also auf eigene Gefahr)
➥Die ganz gebrechlichen finden Ihr Glück auf
➥Floor 1: Gothic | 80´s | Wave | New Romantic
➥mit Dr. DJ Lord Noire
➥wer es mit seiner Geh-Hilfe eine Etage höher schafft
➥Floor 2: Hellectro mit den Musiktherapeuten DJ Peter und DJ Kochi
➥die richtig harten werden es ohne Herztabletten nach oben schaffen
➥Floor 3: Most wanted Metal-Hits DJ Schmolli | Berlin
† Wir übernehmen keine Haftung für verlorene Gebisse, Krücken etc.
† Inkontinente Personen sind vom Getränkeausschank leider ausgeschlossen
† Rollstühle und Rollatoren sind an der Garderobe abzugeben
_____________________________________________________
Admission: 6€ (free entry for everyone aged 30 and above!)
To every old geezer in this world! This is your party! Of course you folks have to get a chance to perform your professional dance moves, with our without your walking frame.
Therefore we prepared the following line up:
1st Floor: Goth'N'Wave Classcis
2nd Floor: Hellectro
3rd Floor: all styles of Rock & Metal
So, what are you waiting for? Polish your crutches, oil your walking frames and you're ready to go!
https://www.facebook.com/events/234895473914890/